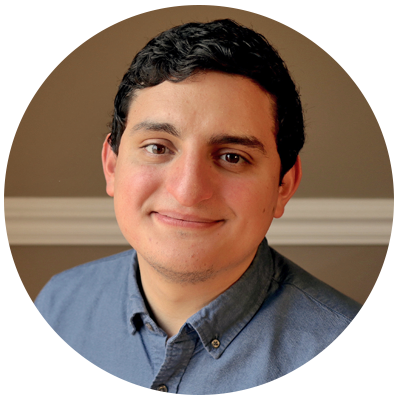 Fri: 9:00am – 6:00pm
Sat: 9:00pm – 2:00pm
ABOUT WOLFGANG RODRIGUEZ
Wolfgang is a Licensed Resident Counselor. He has a Master's Degree in Clinical Mental Health Counseling from Liberty University.
Wolfgang has worked with clients over the last two years in an outpatient setting, helping couples as well as individuals struggling with addiction, anxiety, grief, depression, spirituality, and relational issues.
One of Wolfgang's biggest values within counseling is respecting the client's autonomy while working alongside them by providing the resources needed to meet their goals. Additionally, his therapeutic approach focuses on making sure the client feels comfortable and understood regardless of their background or personal views.
Furthermore, he is also a native Spanish speaker and has experience counseling in both Spanish and English. Wolfgang's view is that at our core we are wired to be relational beings, and healthy relationships can open the door to healing.
Wolfgang and his wife met in 2008, have been married since 2016, and together they have three pets that they lovingly spoil. In his free time, Wolfgang enjoys listening to pod casts, watching movies, eating good food, reading, taking in nature, and spending time with friends and family.
Areas of Expertise:
   Marriage Counseling
   Spanish Speaking
   Premariatal/engagement
   Depression Counseling
   Anxiety Counseling
   Grief Counseling

Credentials
Licensed Resident in Counseling