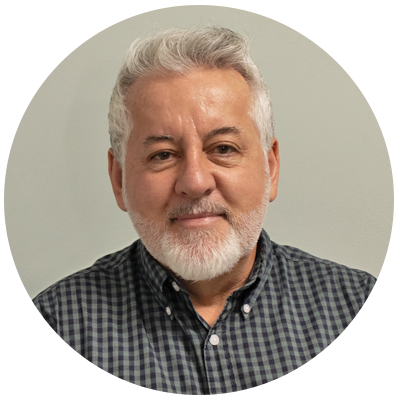 Thu: 1:00pm – 8:00pm
Fri: 1:00pm – 8:00pm
Sat: 10:00am – 3:00pm
ABOUT RICK OUIMET
Rick has over 40 years pastoral experience in loving people right where they're at – no judgment!
He believes grace is a greater motivator than legalism, and living an authentic Christian life should not only be the norm, but actually exciting! Rick does acknowledge that "stuff happens" that can easily derail us from the abundant life God so freely promises. From his own painful past, Rick also acknowledges that many children and teens have several strikes against them before they even begin their journey of life. Unresolved conflict, hurts, habits, and hang-ups have to be addressed in order to live a life of joy & peace.
Rick is the founder of Straight Street Ministries, a national Para-church ministry reaching at-risk youth with the hope that Jesus understands their pain. Rick believes it's never too late to have a happy childhood, no matter how old you are!
Rick was the founding pastor of Mosaic Church-Lynchburg, a church that "Lives by Faith, Is Known by Love, & Is a Voice of Hope." He believes that the local church should be a healing community where all are welcome and no one should be excluded based on race, sexual preference, and mental or emotional struggles.
Rick enjoys "life-mapping" people's lives so they get a visual picture of the Spiritual journey they've been on from the time they were created. Getting back on the path is Always an option!
When not people-helping Rick can be found in a local coffee shop reading or on the golf course pretending to know what he's doing.
Areas of Expertise:
   Pastoral/Biblical Counseling
   Life Coaching/Mapping
   Spiritual Abuse
   At-risk Youth
   Agent of Hope

Credentials
Pastoral Counselor & Life Coach
40 Years of Pastoral Experience