The master plan
Norfolk Counseling
is to administer competent, professional help that is backed by research in a way that is comfortable for you. We treat you well and we bring results…Wyndhurst Norfolk Counseling helps you feel great!
Click and Listen to the Founder, Chuck Rodgers LPC, LMFT to learn more regarding Norfolk Counseling…
Extraordinary counseling  with extraordinary results in Norfolk.  No need for suffering alone.  Our techniques point out the path and our relationship with you brings healing…
Require Sessions on the Weekend or in the Evening?  The Pleasure is Ours!   Wyndhurst Norfolk Counseling  flexes for you…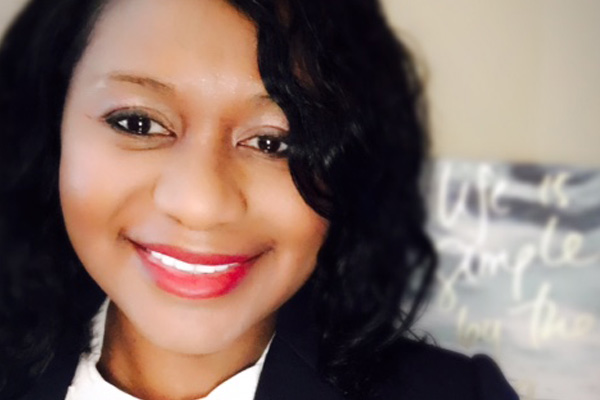 Dr. Sarah Williams-Tolliver
Licensed Professional Counselor 
Blessed are we, having Dr. Sarah Williams-Tolliver on our Norfolk Counseling team.  Gifted, experienced, and extensively trained, are a few of the reasons that Sarah has such a great track-record in coming along side companies, married couples, individuals, and families to bring about the movement they need.  Creativity is another one of her great qualities.  Because of this and because of her passion, she was able to found PACE.  PACE – Parent and Children Enrichment Services – was strongly designed to birth support to Moms and Dads who have children with special needs.  Not only is Sarah professionally gifted, she is has a very warm heart.  She is dedicated to the homeless, works with those experiencing domestic violence and her heart beats fast for families of the military.  Read more in her bio.
Wanna use Insurance for Wyndhurst Norfolk Counseling….
We aim high at Norfolk Counseling Center.  Affordable counseling is here.  If you have insurance and you desire to use it for counseling, then that is our hope as well. Our objective at Norfolk Counseling is to deliver counseling that is top notch and counseling that is financially obtainable.  Norfolk Counseling breathes life and it's available to you and yours…
Wyndhurst Intensive Norfolk Counseling…Push the Envelope…fast!

Schedule double sessions (Counseling Sessions of 90 minutes)
Schedule multiple sessions per week
Schedule sessions  each day for one or two weeks
Schedule a Micro-intensive (4 sessions in a day)
Wyndhurst Norfolk Counseling
What and How does Norfolk Counseling Work?
Can't count the ways! Whole families come.  Sometimes we focus upon couples.  Sometimes we focus upon individuals.  Every situation looks different.  We meet in person and we also provide E-Coaching, a very accepted and effective way of providing help.  E-Coaching is connection through SKYPE and through phone.  Thanks to wonderful technology, schedules and transportation are no longer an issue.   Wyndhurst Norfolk Counseling delivers change in whatever format is best for you…
Stressed out?  Job got you jammed up?  Marriage got you down? Stressed to the max with your kids?  We get it.  We do.  Wyndhurst Norfolk Counseling helps you to find relief. Depression and anxiety are extremely common. At Norfolk Counseling, we will support you in a way that nourishes and brings healing.  We are experienced in dealing with mental illnesses such as Bipolar disorder, Anxiety Disorders, Depressive Disorders, OCD, and PTSD, to name a few.  We also know that folks struggling with chronic pain and grief need help in a special way.   At Norfolk Counseling we tailor make a plan, together with you, and then work alongside you as you begin a new and exciting life.
What's Counseling Like?…I've never been before ? At Norfolk Counseling…
It's really great!  We promise that you will be treated the way we would like to be treated.  We provide great care.  We're aware that reaching out can be a little scary, but research shows that simply by making the initial appointment, people often feel better already.  Movement is key.  Just do it!  We'll get just a little information, get you scheduled with a time that works for you and then we're on our way.  We'll be soft, gentle, and warm.  You have our word on that.  Wyndhurst Norfolk Counseling is committed to you feeling comfortable…
Got even more questions that we didn't answer?  Call Wyndhurst Norfolk Counseling…
Reach us at: (434) 237.2655…
Geepers! You're Available in the Evenings and on Weekends? Yepper! And I Don't Have to Come in Person? Yepper! E-Coaching …SKYPE…Phone all for you at Norfolk Counseling?
Gotcha Covered!  Work schedules and kid schedules can be difficult.  Norfolk Counseling will bend to make it work.  Give Sarah a shout today! (434) 237.2655…
Easily Found…
Wyndhurst Norfolk Counseling
1545 Crossways Blvd
Suite 250
Chesapeake, VA 23320
Phone: (434) 237.2655…