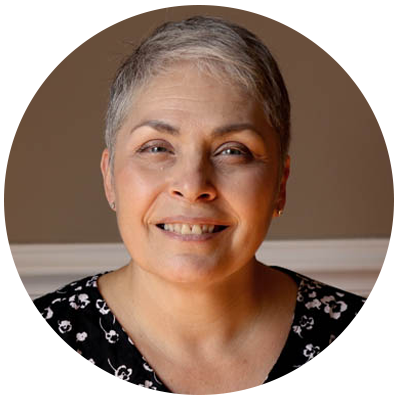 Mon: 9am – 5pm
Tue: 8am – 1pm
Wed: 11am – 6pm
Thu: 11am – 6pm
Fri: 9am – 1pm
ABOUT GELSIE HAHN
I have come to understand that I am very interested in hearing the personal stories of peoples lives. I have a deep desire for people to experience hope and find understanding especially in the difficult places in which they find themselves.
My first degree was centered around vocal performance in music. I still enjoy singing very much, but my passion now is in helping others. That's why I returned to to school to become a licensed therapist.
My counseling desire is to create a warm, trusting, and hopeful environment where you and I can grow as individuals. I incorporate Cognitive Behavioral Therapy, Solution-focused Therapy, Mindfulness, and psycho-education to work with individuals dealing with anxiety, grief, and depression. I also offer counseling for couples interested in marital counseling. In addition, I am certified in Prepare and Enrich for premarital/marital assessment.
I have been married for 37 years to a wonderful man and we have 3 adult children, one grandchild, and an elderly cat. In my pastime, I enjoy being with family, playing games, gardening, walking/hiking, and reading.
Areas of Expertise:
   Depression Counseling
   Anxiety Counseling
   Grief Counseling
   Pet Loss Grief Counseling
   Marriage Counseling
   Premarital Counseling

Credentials
Licensed Professional Counselor