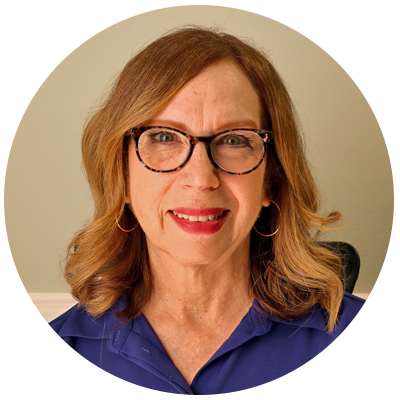 Mon: 2:00pm – 7:00pm
Tue: 12:00pm – 5:00pm
Wed: 1:00pm – 6:00pm
Thu: 2:00pm – 5:00pm
ABOUT FERN SUTTON
Fern has over 20 years of experience working with people experiencing struggles with sexual addiction, anxiety, depression, relationship difficulties, spiritual issues, low self-esteem, and lack of personal direction. She is a licensed professional counselor with a Masters in Counseling from Trevecca Nazarene University.
Her passion is to empower her clients with knowledge and skills that will allow them to find long-term success and healing. Fern embraces an eclectic approach to counseling that includes cognitive behavioral, existential, solution-focused, motivational interviewing, attachment theory, and Gestalt therapeutic techniques. In addition to counseling, Fern enjoys teaching as an adjunct professor and leading workshops.
Fern compassionately works with clients who feel "stuck" or hopeless in life and have difficulty finding healthy ways of opening up or expressing how they feel. Fern is married and has two adult daughters and five delightful grandchildren. She enjoys the outdoors, visits to the beach, chocolate, reading, and time with family and friends.
Areas of Expertise:
   Depression Counseling
   Anxiety Counseling
   Sexual Addiction Counseling
   Relationship Counseling
   Issues Surrounding Self Esteem

Credentials
Licensed Professional Counselor