Wyndhurst Substance Abuse Counseling Center
Addiction of all kinds, including substance abuse,  affect all areas of one's life.  Addiction affects the individual, and it negatively affects everyone with whom you have contact.  It just does.  While addiction can affect anyone, there are challenges specific to men. These special needs must be addressed in a specific setting.
Since there are unique needs for men, WCW began The Men's Recovery Program.  WCW's great reputation in our area was earned by providing top of the line treatment, and now we're providing treatment specifically geared toward setting men free from addiction.  It's a Recovery Program dedicated to helping men beat addiction (to drug use, to alcoholism, and to other addictive disorders).
A Message from Chuck Rodgers about Substance Abuse Counseling…
If you or a loved one is stuck and just can't seem to overcome the addiction monster, stop struggling on your own. Let us help you today…
HOW WILL THE MEN'S RECOVERY PROGRAM AFFECT MY ABILITY TO PRACTICE MY JOB?
WCW Men's Recovery Program desires to keep you working at your job, or we can help in getting you back to work.  Using our extensive knowledge of addiction and using our extensive experience in treating addiction, we will work with you to meet your requirements so that you can safely return to work in your given field.
WHAT HAPPENS AFTER TREATMENT IN THE MEN'S RECOVERY PROGRAM?
The WCW Men's Recovery Program can be personalized.  It can include, personalized monitoring, individual counseling,  family counseling, marriage counseling, group counseling, and drug screening. Clients often find extra structure & personalized accountability to be helpful to get into recover and to maintain recovery.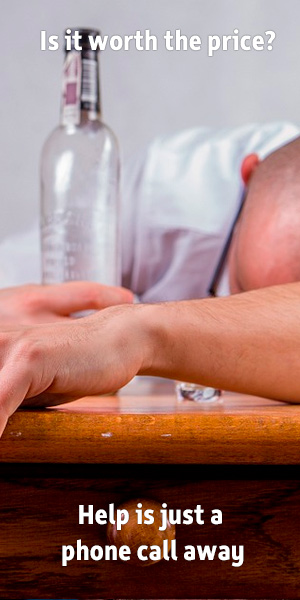 WHY SHOULD I CHOOSE THE MEN'S RECOVERY PROGRAM?
The WCW Men's Recovery program was founded by and is under the direction of Robert Clements II, LPC CAC. We have a history of helping people and we are sharply skilled in providing treatment for  addiction. In our unique setting, we provide opportunity for interaction with other men; walking together we provide strong support and gentle accountability.
WHAT IS THE COST OF THE MEN'S RECOVERY PROGRAM?
Please see our RATES page for current cost.
This is a men's outpatient treatment group.  If you in need of a Substance Abuse Evaluation, please ask your therapist for further details.
WHEN DOES THE WCW Men's Recovery Program MEET?
Our desire is to provide excellent treatment for folks struggling with addictions and to do this in a way that fits with their special needs with a goal of helping them to stay in or return to their careers.  While all of our clients, struggling with addictions, have struggles to own, we want to ensure that this group finds a place that work for them.
Please see call our office at 434.237.2655 for the latest update about days and times.