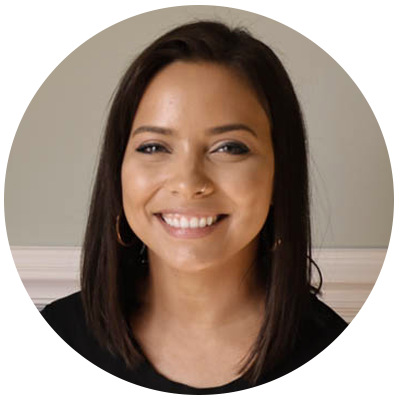 Tue: 3:00pm – 8:00pm
Wed: 5:00pm – 8:00pm
ABOUT STEPHANIE TORRES
Stephanie received her MA in Clinical Mental Health Counseling from Liberty University. She is a Licensed Professional Counselor in the Commonwealth of Virginia and has experience working in both hospital and church settings. She is currently a Mental Health employee at Virginia Baptist Hospital with Pathways Addiction & Recovery Services and Krise 6, the Child and Adolescent Psychiatry Unit. Her experience includes working with spiritual formation, student concerns, children of divorce, substance abuse, trauma, grief, depression, anxiety and family therapy. She developed some of her experience during graduate school through Thomas Road and Hyland Heights' counseling centers.
Stephanie believes that the relationships we have form our beliefs about ourselves and the world. She spends time looking at the impact social supports have had on each client as well as meaning that was made during significant life experiences.
Stephanie was raised in multicultural South Florida, but has been living in Virginia for over 5 years. As a Latina, Stephanie enjoys foreign foods, big family gatherings and new experiences.
Areas of Expertise:
   Depression Counseling
   Children/Adolescents
   Family Counseling
   Substance Abuse Counseling
   Trauma Focused Counseling

Credentials
Licensed Professional Counselor