IMPORTANT NOTICE: PLEASE READ!!
Wyndhurst Counseling Center has closed its office in Roanoke at this time. Depression hurts! Have you been dealing with feeling bad lately? Maybe this is something you have been struggling with for a long time. Know that you are not alone and Wyndhurst Counseling has someone to help you get back to living a more happy and productive life again. You are important and we will put you with the right Therapist to help you dig out of the hole you are in. Although we no longer have an office in Roanoke, our Counselors at the Bedford Office can help you get through your pain. Our Lynchburg office has additional resouces as well. If you are at a point where you don't know where to turn, please call our main office at 434-237-2655 or fill out the contact us form. We are here to help and will get you with the best Therapist to help you get there.
As always, we look forward to providing the best in care for you and "helping you feel better, faster."
---
Wyndhurst Counseling Offices Near You
The overall goal of Roanoke Depression Counseling is to make great counseling available that is professional and life-changing. Our expert approach births movement. Wyndhurst Roanoke Depression Counseling diligently brings the changes you desire.
A Message from Chuck Rodgers about Roanoke Depression Counseling …
Professional Counseling is available in Roanoke. Want hands-on direction? We can do that…
Working during the day? Possibly we could see you in the evening or maybe on Weekends at Wyndhurst Roanoke Depression Counseling…
Roanoke Depression Counseling– Counselors in Roanoke, VA.
Depression is not a respecter of the individual. Roanoke Depression Counseling knows it can hit anyone at any point. Depression can arise for a myriad of reasons: Loss of a loved ones, loss of a career, loss of  relationship…friend…family…spouse,  or the loss of dreams. Often there are feelings of loneliness and feelings of isolation. Sometimes, people believe that it is simply excessive sadness but the impact of depression outweighs just sadness or feeling unhappy. It is often debilitating. Some folks have described it as overall despair where one loses hope of ever regaining what was lost. There are varying degrees of depression but it can even seem like you are in a deep pit and you can't seem to touch the sides to begin climbing out. Sometimes you even find yourself thinking that maybe it has always felt this way. It is all engulfing. With Roanoke Depression Counseling a new life…a clean slate is in reach.
Can I really feel good again…by reaching out to Roanoke Depression Counseling?"
Fabulous question and the answer, without question,  is a very loud "Yes." Yes, you've been in a hole for a quite some time now; you have…but it doesn't mean that it takes that many years to get out of the hole. The truth may be that you've been stuck in this place for so long that you can't even remember feeling different. That is a fact. But the truth is that you can have a terrific life. At Wyndhurst Roanoke Depression Counseling, we know, without question, things can be very different for you. Our professional team, because of extensive training and excellent expertise, knows what to do. We're so excited to see you thriving, not simply surviving. Often our clients not only get back what they lost but gain a happiness that they have never known. Reaching out…reap the benefits of counseling. It can be phenomenal and transforming. Roanoke Depression Counseling, getting your life back.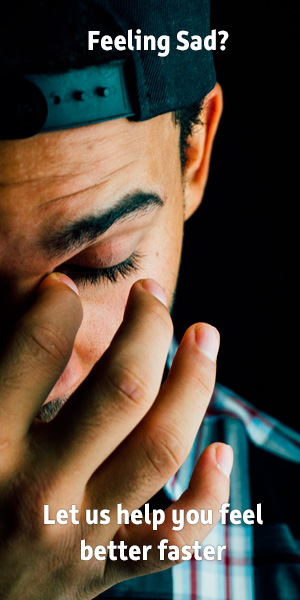 Life without depression is close at hand… it's there for you at Roanoke Depression Counseling!
Wyndhurst Roanoke Depression Counseling was formed to bring the fuel and at times the push you need. We surround the gentle push with a tremendous amount of compassion to deliver the kind support you need.
There's no reason to spend another second lagging in isolation by yourself? You'll stay in good hands with Roanoke Depression Counseling…our promise to you. A new way of living comes with a phone call. Call us at 434-237-2655.
Roanoke Depression Counseling knows a team approach is best …
Make us a member of your team. Faith, recovery, life, and healing…This is just what we do. We are with you and we're ready to sign with you. At Wyndhurst Roanoke Depression Counseling, we will diligently work with you and your schedule to find an appointment time that will get you in as soon as possible. No waiting. We'll grab a little information by phone, we'll send some electronic documents so you don't have fill them out in our reception area. We've developed a very seamless and easy way to get started. It will be wonderful… you have our word! Roanoke Depression Counseling …on your side…
Never has there been a time when counseling has been so available. Never has counseling has been so economical. At Wyndhurst Roanoke Depression Counseling the cost is so affordable. Affordable change today…
Done stalling Call Roanoke Depression Counseling right away! 434-237-2655.