We Bring the Intensity of an Inpatient Weight Loss Counseling Program to an Outpatient Setting and We're the Only One Who Has It!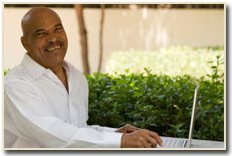 Lynchburg Weight Loss FACTS:
Approximately 119 million Americans, or 64.5%, of adult Americans are either overweight or obese.
Approximately ten million, or 31%, of American children ages 10 -17 are overweight or obese.
More than 16% of children ages 6 – 19 are obese, an increase of 50% since the 1990s.
Research shows that, without some intervention, nearly 90% of overweight teens became obese adults. Obesity in adulthood significantly increases the risk of medical conditions such as diabetes, cardiovascular disease, stroke, and many forms of cancer.
The health cost of obesity in the United States is estimated to be $147 billion annually.
Lynchburg Weight Loss: WE BRING THE INTENSITY OF AN INPATIENT WEIGHT LOSS PROGRAM TO AN OUTPATIENT SETTING AND WE'RE THE ONLY ONE WHO HAS IT!
It's a sad fact that diets do not work. Research shows time and again that people who use dieting as a way to lose weight regain what was lost and more. Diets don't work for many reasons, mainly because dieting is part of the problem.
The Lynchburg Weight Loss Program is not a diet or quick fix type program. Our program is based on scientific research and many clinical studies and is proven to work. The foundation of our program is lifestyle change that will give you the skills needed for long-term weight control. This is accomplished through intensive immersion into the lifestyle that creates success being comprehensive nutrition education, physical training, and psychological support with cognitive behavioral therapy. Our program is based on many years of scientific research from institutions such as Northwestern University Medical School, Pennsylvania State University, Johns Hopkins University, Washington University, and University of California. Our program is delivered using licensed professionals in the areas of Clinical Psychology, Counseling, Nutrition, and Personal Training. Dr. Tim Barclay is the director of the Lynchburg Weight Loss Program. He is a Licensed Clinical Psychologist, Assistant Professor, and researcher in the fields of obesity and well-being. Lynchburg Weight Loss Works!
Lynchburg Weight Loss is the same program used and created by Wellspring Academies and Camps which is the largest adolescent obesity treatment program in the world and can be seen on the Style Channel's series, "Too Fat For Fifteen." Lynchburg Weight Loss releases you to feel great!
HOW THE LYNCHBURG WEIGHT LOSS PROGRAM WORKS
The first step is to arrange for an initial consultation. This will consist of an intake to include a weight history and psychological and medical evaluation. The program lasts for 12 months. The first 6 months are the most intense and will consist of weekly nutrition education, group and or individual counseling, and physical training. Nutrition education and counseling will also include home visits to help you create a home environment for success and trips to the grocery store to teach you how to select and cook healthy foods. Each participant will engage in 5 hours of physical training per week. It is through the intensity of this first 6 months that you will learn the accountability skills to keep it going for the remainder of the program and life. The second 6 months includes continued counseling on a weekly or bi-weekly basis depending on your need. On average, most participants can expect to lose 4-5 lbs a week. Lynchburg Weight Loss makes a difference.
In our Lynchburg Weight Loss Program for adolescents, parents are encouraged to attend as they will also need to learn the skills necessary to provide a great environment for lasting change. Lynchburg Weight Loss involves the whole family.
It is the intensity in which the Lynchburg Weight Loss Program is delivered, coupled with the behavioral and emotional support received through licensed professionals that create results. The bottom line: you will learn to live your life as an effective weight controller and no longer will your life be dictated by food.
From the first day in the Lynchburg Weight Loss Program you'll learn about the core components that make it work such as:
Lynchburg Weight Loss Program Low Fat Diet: You will learn to enjoy low-fat, low-density type foods that are both nutritious and tastes good. These foods will keep you full and counter act the biological and environmental factors that contribute to weight gain. You will also learn how to shop for these types of food and prepare them with hands on experience.
Lynchburg Weight Loss Program Physical Fitness: You'll participate in at least 5 hours per week of physical training by one of our certified trainers. You can have one-on-one training or a program can be provided for you. However, training is a requirement.
Lynchburg Weight Loss Program Lifestyle Change: We understand that making drastic lifestyle changes is not easy but it is necessary to change your current attitudes and behaviors toward food. That's why we provide ongoing cognitive-behavioral therapy (CBT) to give you the tools necessary to change your brain and create lasting and healthy behaviors.
Lynchburg Weight Loss Program Accountability (support system): Change is hard. It's even harder alone. Having a support system is crucial to your success. We will work with you and your family in creating the environment necessary for success.
Lynchburg Weight Loss Program Continued Care: Just because you complete the program, we don't forget about you. We are always available for care as needed as we view ourselves as part of your support system. You can also be part of our support team to provide care and inspiration to current clients.
THE COST OF the Lynchburg Weight Loss Program
First, we offer a free consultation with Dr. Barclay. The effectiveness of the Lynchburg Weight Loss Program is bringing an inpatient level of treatment to an outpatient setting. If you have insurance, we will contact them for you to see if we can get the service covered for you. Our program includes, individual counseling, nutrition education, and exercise. We will talk with you about various forms of exercise such as using a personal trainer, using a personal or public gym, or simply using a tried and true free method of 10,000 steps per day. Simply put, it works! After your initial intake and consultation, you can discuss what level of treatment would be best for you.
OUTPATIENT WEIGHT LOSS COMPARED TO INPATIENT COUNSELING
Inpatient treatment that offers a comparable level of treatment can vary and is dependent on the length of stay. However, costs generally begin at $2000.00-$3000.00 per week. That means you can spend up to $12,000.00 for just 1 month of treatment. For a year of treatment that would be $144,000.00. At the maximum cost, The Living Fit Weight Loss Program can deliver treatment at the same level of intensity at a fraction of this cost.
OUTPATIENT WEIGHT LOSS COMPARED TO BARIATRIC SURGERY
In the United States, the average cost of lap band surgery is $17,000 to $30,000 and the average cost of gastric bypass surgery is $20,000 to $35,000. These figures represent a national average, depending on your location; this cost can be much higher. Additional concerns with bariatric surgery are medical complications that can arise as a result of surgery. No surgery is risk free, particularly in people who are overweight and or obese. In addition to surgery, it will still be recommended by your physician to receive nutritional and psychological treatment. Many people who undergo surgery are under the misconception that just because their stomach has been made smaller, this will change their emotional relationship with food or their environment. Without changing these components in addition to exercise, you can regain what weight is lost in the long term which can also have serious medical complications. The Living Fit Weight Loss Program can deliver the same successful results at half the cost of weight loss surgery without the medical risks.